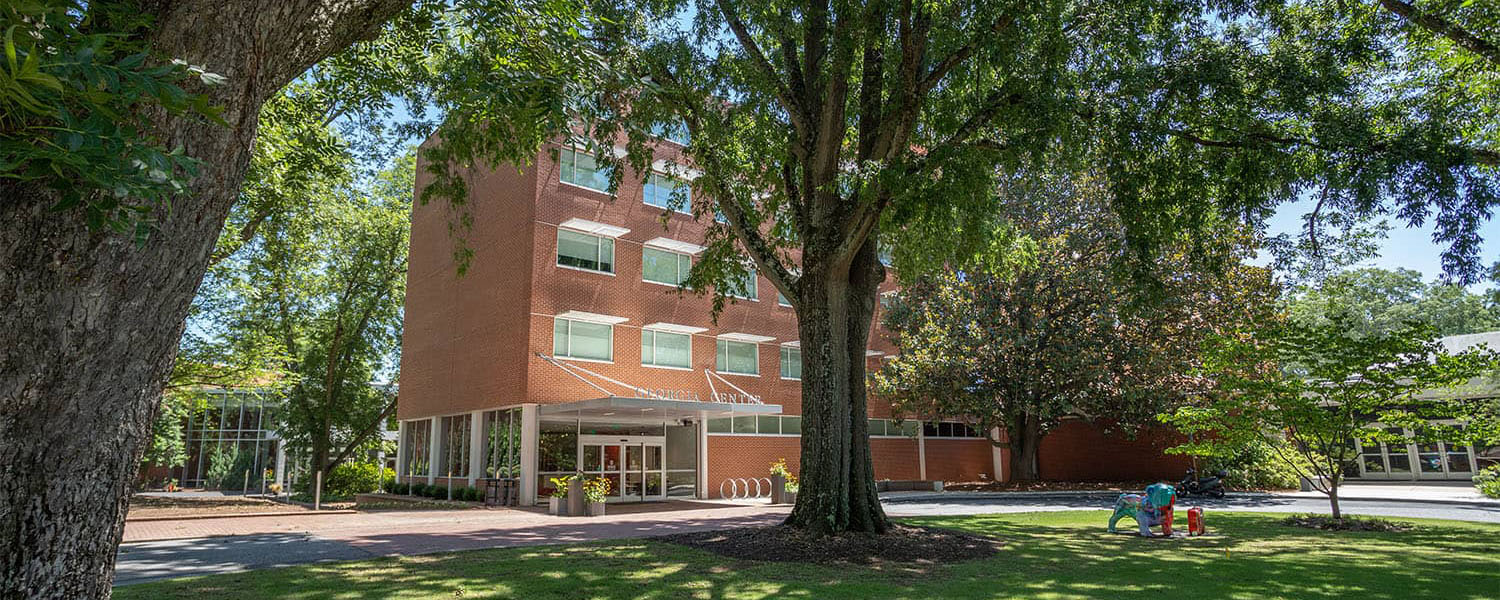 ABOUT US
A prominent gateway to the University of Georgia for over 60 years, the Georgia Center hosts local, state, national and international professional education conferences and special events. The Georgia Center includes on-site lodging, 25 conference rooms, two restaurants and high-quality banquet services.
The Georgia Center is the University's base for online and face-to-face, non-credit continuing education offerings and also offers a wide range of youth programs.
As part of UGA's Office of Public Service & Outreach, the Georgia Center staff create an inclusive and engaging environment supporting intellectual exchange and fostering professional and personal growth for guests from the UGA community, the state of Georgia, and around the world. Learn More
EVENT AND COURSE HIGHLIGHTS
Fall learning opportunity for teens: Spark Weekend Academy
Ignite your child's passion for learning with our exclusive programs for inquisitive young minds
---
PSO & YOU: Connecting to the Purpose
Public Service and Outreach 2023 Staff Professional Development Conference

Through our programs, initiatives, and offerings, we impact the lives of citizens across our state. Learn how you can help us.