Home      Career Opportunities at the Georgia Center
Career Opportunities at the Georgia Center
We are hiring motivated, dependable, and team-orientated individuals for jobs that advance our mission.
Located on campus, across from Stegeman Coliseum, we are the campus hub for non-credit professional and continuing education and home of the only hotel on UGA's campus.
Find the right job opportunity for you from the list below and join us in delivering exceptional service to our customers, guests, and partners.
Current Open Positions
$12.75 – $15.00 per hour*
*Commensurate with experience
**Commensurate with experience (non-commission based)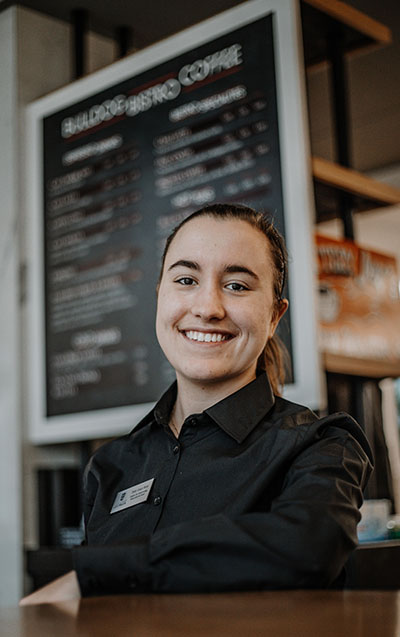 Now Offering Internships
Grow your network of Hospitality Professionals through our paid internship program opportunities!
Experience hands-on learning at the Georgia Center and learn the industry from the ground up.
Assist the management team in Hotel Guest Services, Food & Beverage, or Business Services areas and gain a foundational understanding of how each department functions. Additionally, you will have the opportunity to participate in special projects based on operational systems and process analyses.
Internships are available every semester and last approximately 12 to 16 weeks thanks to funding from the UGA Parents Leadership Council.