John Graham
Associate Director of Finance and Administration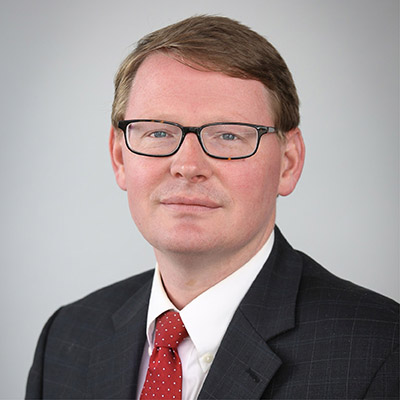 John Graham serves as the associate director of administrative services at the University of Georgia Center for Continuing Education & Hotel. He is responsible for a variety of functions at the Georgia Center including budgeting, accounting, human resources and facilities management. Graham also serves on a variety of committees and advisory boards for the Office of the Vice President for Public Service and Outreach and UGA. He first joined the Georgia Center in 2011 and returned to the Georgia Center in his current capacity in 2021.
Previously, he served as the director of finance and administration for the State Botanical Garden of Georgia, located at UGA. Before joining the university, Graham worked as an accounting manager for Collins/Moody & Co., PC, where he focused on small business consulting and taxation.
Graham is a certified public accountant, and earned his Bachelor of Business Administration and master's degree in accounting from Georgia Southern University. He is active in the Athens community; he has served on the board of advisers for the Food Bank of Northeast Georgia for 10 years, holding the positions of treasurer and board chairman. He also serves as the treasurer for the Friends of the State Botanical Garden and has been a member of the Rotary Club of Athens and the Georgia Society of CPAs.