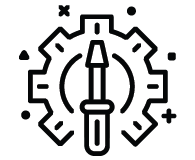 Unforgettable camps. Unforgettable kids.
Registration for camps opens February 1, 2024.
Summer Academy at the University of Georgia is an exciting series of STEAM and career exploration camps in Athens for middle and high school learners motivated to explore new learning opportunities.
Get ready to live an unforgettable summer, learning new skills and applying them to a future career path.
Begin by finding your ideal camp below and sign up to be among the first to know when camps open!